Regular price
$150.00 USD
Regular price
Sale price
$150.00 USD
Unit price
per
Sale
Sold out
Introducing our user-friendly Concentrated Ceramic Coating Kit, a game-changer in car care. Skip the costly $600-$1,200 detail shop visits, our DIY one-coat application offers high gloss, UV resistance, and protection from elements like salt, acid rain, and more. Safeguard against swirl marks and enhance shine with our SiO2 and Ti-based formula. Perfect for new cars or those deep-cleaned and corrected by pros. Apply on paint, glass, lights, and wheels. Also ideal for motorcycles, RVs, and boats.
Use 9H Ceramic Coating for paint, glass, lights, PPF, wheels, metal trim, and plastic. SiO2 and Ti ensure lasting gloss and durability. Resistant to wash soaps, it simplifies cleaning. Note: It doesn't shield against volcanic ash, tree sap, or bird droppings.
Remember, Ceramic Coating doesn't stop rock chips. First, apply PPF, then Ceramic Coating. Get pre-cut PPF at invisiblemask.com using "ForMyTesla" for a 20% discount. PPF must be on before Ceramic Coating. Your car, protected and shining.
Kit #1 Includes

(1) 4oz Squeaky Clean Surface Preparation: Used to remove existing polish or wax to insure that the Ceramic Coating bonds well to the clear coat.
(2) 3×5 inch Two sided Terry Cloth Applicators to apply Squeaky Clean
(1) 50ml 9H Ceramic Coating glass dropplet bottles: (To add 10 drops of Ceramic Coating to Suede Applicator pad)
(2) 3×5 inch 2 sided Suede applicator pads to apply Ceramic Coating: Complete application and buffing out streaks in one section, before moving on to the next section.
(10) "Gold" 360gsm Microfiber towels 16×16: Ultra Soft, Double Sided pile, Edgeless, 75% Polyester 25% Polyamide – 100% Split. Use to remove Squeaky Clean after it hazes. Then with a clean "Gold" towel wipe down surfaces with alcohol to remove any residue from Squeaky Clean. Important:  Use "Gold" towel to smooth and remove overlapping streaks 3-5 minutes after application of the Ceramic Coating. "Gold" is a universal use towel.  Use also to clean glass, wheels and interior.  (suggest folding "Gold"  towels twice for an easy to handle 8×8 inch size)
(1)  Pair Rubber Gloves
Kit #2 Includes

This kit will help maintain the high gloss and durability of your ceramic coated car. 

(Kit #2 Can also be used on Cars, RVs, Boats and Airplanes, whether they have been ceramic coated or not)

(1) Car Wash Sponge, Large 9x5x3 inch, long microfiber.  (Rinse often with 2nd bucket, or hose to wash off dirt.)

(1) 16oz #901 Car Wash Shampoo Concentrate, PH Neutral

(2) Drying Towels, 16×16 over 1,000gsm, Highly Absorbent.  (One for each hand if you like)

(1) 22oz 973-QD Ceramic Waterless Quick Detailer with Graphene, spray bottle. 

Use between car washes to remove light dust and bird droppings.  Detail your car nearly anywhere with no water buckets or hose.

973-QD Quick Detail Spray cleans and adds gloss and durability with each use without scratching your paint.   Can also be used to clean glass.

(2) Two sided Towels (over 1,000gsm) Grey side to remove dirt and the blue side to buff 973-QD Quick Detailer.  

Suggest folding twice for a easy to handle 8×8 inch towel size.  Spray grey short fiber microfiber side with 973-QD to remove light dust and dirt.  Flip towel over, fold twice for 8×8 inch towel size and spray 973-QD again onto the Blue long microfiber towel side, and buff till dry to a high gloss.

(Tip) Suggest Spraying towel with 973-QD Quick Detailer with an "X" pattern, then horizontal and vertical lines of spray, onto the 8×8 size towel. after folding twice to fully cover the folded 8×8 inch towel.
Kit #3 Includes

(1) 22oz 973-QD Quick Detailer Spray.  Ceramic Waterless Wash  with graphene.

(2) Exceptionally effective 16×16 2-Sided 1000gsmTowels, to apply and buff 973-QD Quick Detailer.

Use Grey short fiber twisted side to remove dust and dirt and the Blue long fiber side to buff surface to a high gloss.

Fold twice for an easy to handle 8×8 inch size.  Spray the grey Twisted Microfiber side with 973-QD and wipe dust and dirt away from your paint.

Flip towel over to the Blue long fiber side and fold it twice to an 8×8 inch size.  Also spray the long fiber towel side with 973-QD. 

Buff to high gloss.

(Tip)  Suggest spraying the 8×8 size towels in an "X" pattern, followed by horizontal and vertical spray lines on the towel with 973-QD to provide full coverage of the 8×8 inch towel size.
Shipping & Returns

At ForMyTesla, we offer a seamless shipping experience along with our exceptional products. Enjoy a low cost flat rate shipping to the lower 48 states on select products, ensuring your convenience and satisfaction. Our commitment to quality extends to our shipping process, ensuring your order arrives safely and promptly.

In the rare event that you need to return a product, our hassle-free return policy ensures a smooth process. Please refer to our Returns Policy for detailed information on how to initiate a return and receive assistance from our dedicated support team. Your satisfaction is our priority, and we strive to make your shopping experience with us a delightful one.
Share
View full details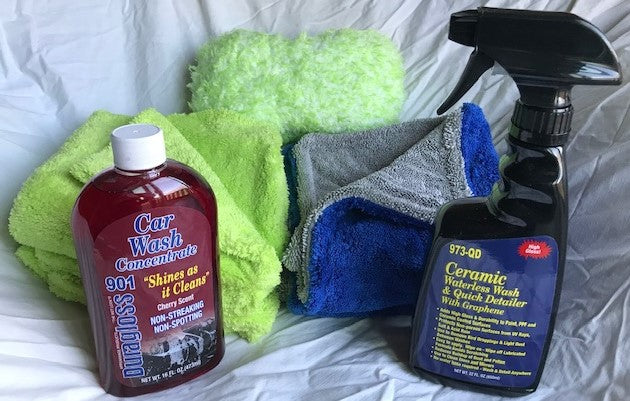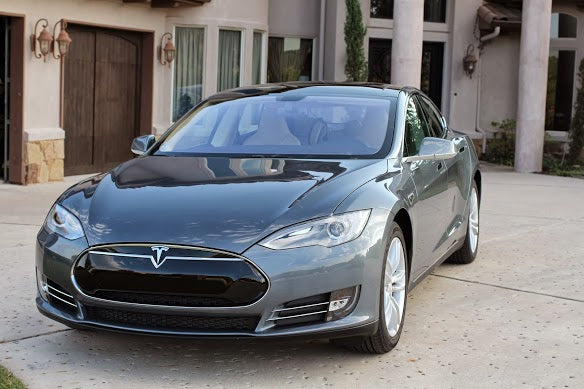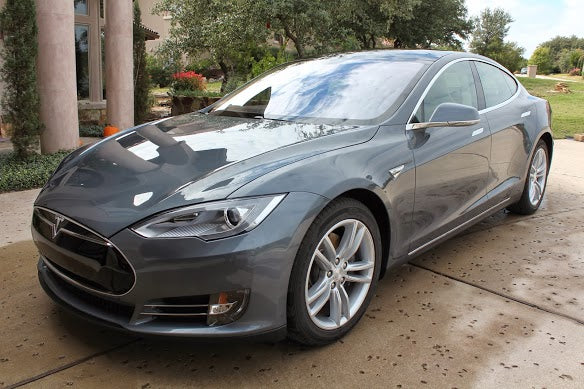 Frequently Asked Questions
Do you have instructions on how to apply each DIY detailing kit?

Yes, we have a comprehensive guide for each DIY detailing kit below:
What is the 9H Ceramic Coating DIY Detailing Kit?

Our 9H Ceramic Coating DIY Detailing Kit is a comprehensive solution to provide your Tesla with a stunning high gloss finish and exceptional durability. With easy application, this kit allows you to achieve professional-level results right at home.
What does the Kit #1 Ceramic Coating System include?

Kit #1 Ceramic Coating System is designed for one-coat application and includes a 4oz bottle of Squeaky Clean Surface Preparation, Two-sided Terry Cloth Applicators, a 50ml bottle of 9H Ceramic Coating, 2-sided Suede applicator pads, 10 "Gold" 360gsm Microfiber towels, and a pair of Rubber Gloves. All the essentials you need for a successful application.
How does the 9H Ceramic Coating work?

Our 9H Ceramic Coating contains SiO2 Silicon Dioxide for high gloss and Ti Titanium for extended durability. This combination protects your Tesla's paint from UV rays, acid rain, and environmental pollutants. It also helps prevent swirl marks, making your car easier to clean while maintaining its showroom shine.
Can I use the Ceramic Coating on surfaces other than my Tesla's paint?

Absolutely! While our Ceramic Coating System is tailored for Tesla vehicles, it can be used on any non-porous surfaces such as motorcycles, RVs, boats, and more. Just ensure the surface is clean and free from contaminants before application.

With our 9H Ceramic Coating DIY Detailing Kits, you can provide your Tesla with the ultimate protection and shine it deserves. For more information about Kit #1 and the application process, please visit Ceramic Coating System Application Directions. Experience the joy of a well-maintained and stunningly glossy Tesla today!
How long does the Ceramic Coating last and how often should it be applied?

Our 9H Ceramic Coating provides exceptional durability, offering protection and high gloss shine for more than 3 years. The longevity may vary depending on factors such as environmental conditions and maintenance. To ensure optimal performance, we recommend reapplying the Ceramic Coating as needed, generally after 3 years or when you notice a decrease in water beading and shine. Kit #1 Ceramic Coating System includes all the essentials for a successful one-coat application to keep your Tesla looking its best.
Unleash the Ultimate Shine and Protection
Our detailing kits are designed to give your Tesla the care it deserves. With our 9H Ceramic Coating DIY Detailing Kits, you'll unlock a level of shine that's truly breathtaking. The high gloss finish not only enhances your car's appearance but also provides a protective shield against UV rays, acid rain, and environmental pollutants. Love your Tesla? Give it the best with our detailing kits.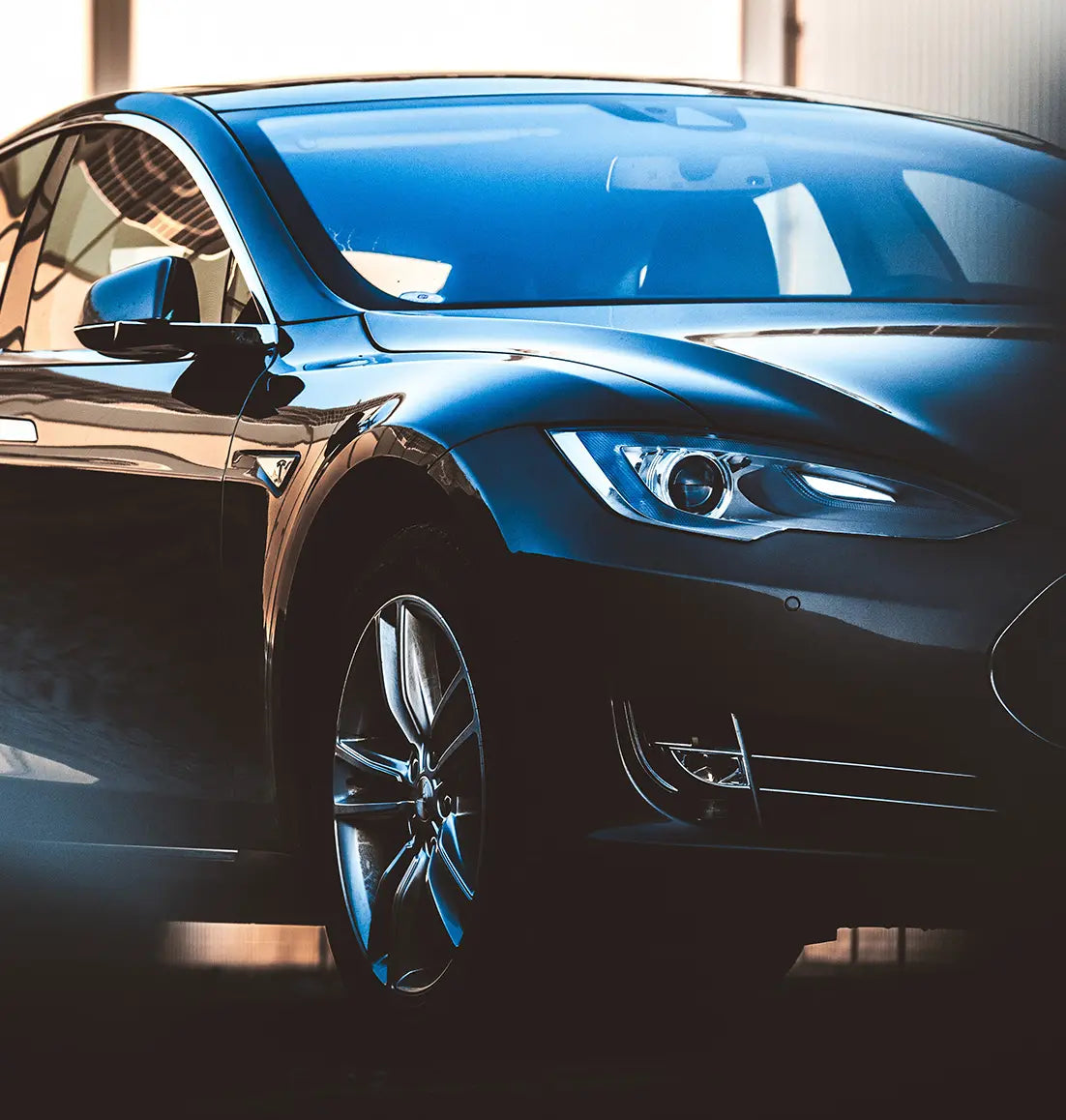 Effortless Maintenance, Unrivaled Durability
At ForMyTesla, we understand that maintaining your Tesla's pristine appearance shouldn't be a chore. That's why our detailing kits offer more than just a shine – they deliver durability that lasts. Our Ceramic Coating DIY Detailing Kits are engineered to make cleaning a breeze, while the 9H hardness rating ensures protection against scratches and swirl marks. Experience peace of mind and a stunning finish, all in one package.
Craftsmanship for Tesla Enthusiasts
What sets our detailing kits apart is the attention to detail in every product. From the carefully selected ingredients in our Ceramic Coating to the thoughtfully designed accessories, each component is chosen with Tesla enthusiasts in mind. Our kits offer not just the tools, but the experience of creating automotive perfection. Elevate your Tesla's appearance with the passion and precision of ForMyTesla detailing kits.